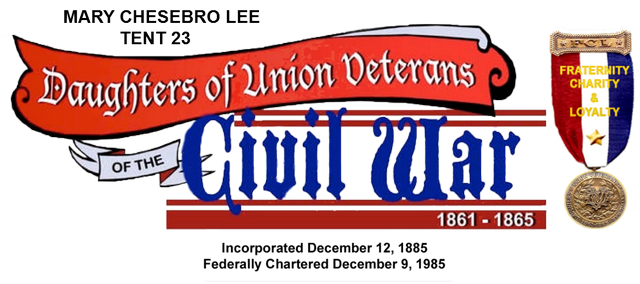 Mary Chesebro Lee Detached Tent #23, Delavan, Wisconsin
               Chartered May 19, 2012
MISSIONS OF THE DAUGHTERS OF UNION VETERANS OF THE CIVIL WAR, 1861-1865:
• To support the National Museum in Springfield, Illinois.
• To encourage the preservation of monuments and historic sites.
• To teach about American history.
• To cherish and maintain American freedom by commemorating Union veterans on Memorial Day and by performing charitable work for
veterans of all wars.
You are visitor

<> >
       since June 8, 2018.