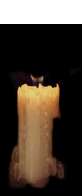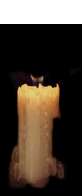 As sisters in the Daughters of Union Veterans of the Civil War, 1861-1865 we create a bond of friendship that lasts. We remember our sisters who have gone before us.
Sister Kay Donna Clingman November 5, 1936 - December 8, 2020 Charter Member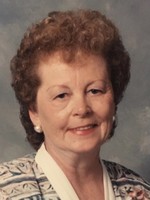 Kay Donna Clingman, 84, passed peacefully December 8th, 2020 in Baraboo, Wisconsin, surrounded by her loving family as the result of an aortic aneurysm.
   Born in Carlinville, Illinois to Kenneth and Eileen (Harris) Blackmer, the family moved to Janesville, then settled in Baraboo,Wisconsin where she raised a large family. She retired to Cave City and then Mountain Home, Arkansas for 30+ years before returning to Baraboo last month.
   Kay considered herself a Domestic Engineer. An accomplished cook and gardener, she hosted wonderful holiday feasts. She enjoyed sewing, making clothes, quilts and outfits for her doll collection.
   She was a voracious reader and played Scrabble daily with Harvey, her beloved companion and husband of 45 years.
   Kay is survived by her children and their spouses: Steven, Phillip, Abby (David) Weigel, Carl (Beth) Clingman, Marianne (Robert) Bovy Jr., Jane (Mark) Nachreiner, step-son, Jerry; numerous grand- and great-grandchildren, nieces and nephews; and cherished sister-in-law, Pat Blackmer; and nieces Tami Williams Watson and Pam Blackmer Johnson.
   Kay was a member of the Daughters of Union Veterans of the Civil War, Mary Chesebro Lee Detached Tent 23 in Delavan, WI.
   Kay was preceded in death by her parents; husband, Harvey; brother, Gary Blackmer; sister, Linda Ellen HoltzClaw, and Kay's sons; William, Chad, and Vincent. A service will be held in the summer of 2021 at Fairfield Cemetery to honor Kay and her late husband Harvey who passed away in September.
   (from her obituary which was prepared by the Redlin Funeral Home, Baraboo, Wisconsin)
Sister Helene Hurdis November 12, 1934 - September 8, 2020 Charter Member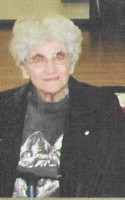 Helene Gayle Hurdis passed away on September 8, 2020 at Vintage on the Ponds in Delavan, Wisconsin at the age of 85. Helene was the daughter of Roy Winsor Hurdis and Ella Mae Hurdis (Snyder). A lifelong resident of Darien born in Elkhorn on November 12, 1934, she was proud of the fact that she was a fourth generation resident of Walworth County.
   Helene graduated from Delavan High School in 1952. Following graduation, she pursued a degree in education from the Whitewater State Teacher's College and earned her master's degree from the University of Wisconsin. She began her career as an English teacher, worked for the Clinton School District as a librarian and retired from that district as the media specialist.
   Helene loved life. She traveled extensively throughout the world reaching every continent except Antarctica. Her interests were varied and reflected by the numerous clubs and organizations of which she was a member. She served on the Board of Directors of the Walworth County Historical Society for a number of years. Her memberships include but were not limited to the Walworth County Travel Club, the Delavan Monday Morning Club for which she scheduled programs, The Walworth County Arts Council, the Delavan Historical Society, Walworth County Area Retired Teachers and she was a charter member of the Daughters of Union Veterans of the Civil War, 1861-1865 Mary Chesebro Lee Tent 23 of Delavan.
   She was particularly proud of her great grandfather, Christian Schneider who served the Union in the Civil War as a member of Co. B, in the 27th Iowa Volunteer Infantry.
   A service is scheduled for September 30th at 11:00 a.m. at St. Andrews Catholic Church in Delavan. Inurnment will take place at the Darien Cemetery.
Sister Margaret Legois August 21, 1932 - April 18, 2018 Charter Member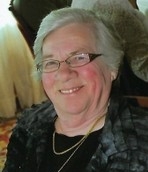 Margaret Mae Legois of Black River Falls passed away peacefully at home on April 18, 2018 at the too soon age of 85. Born August 21, 1932 to Ernest and Violet (Holt) Cooper of Troy Center, WI. Margaret graduated from Whitewater High School and went on to receive an LPN Certification from the Kenosha Technical College.
  She was preceded in death by husbands Maynard Eide and Claude Legois as well as best friend Richard Ryerson. Also preceding her in death were her brother Donald and sisters Marjery and Merrybell. Margaret is survived by many nieces and nephews. Margaret is also fondly remembered by a large circle of friends stretching from Kenosha to Black River Falls and beyond.
  While her career was primarily in Kenosha County, her heart was in Jackson County and the Black River area. She has resided as a retiree there for more than thirty years. During those thirty plus years, volunteer service was an ongoing mainstay of her life. She was a charter member of the Robinson Creek Preservation Group; the Black River Memorial Hospital Auxiliary; the prime Time Club of Jackson County Bank; and, a life member of the Jackson County Historical Society. In addition, she had been a Hospice volunteer since its inception as well as assisting in area blood drives. She lived a full life that was a credit to her family and her community. (from her obituary which was prepared by the Jenson-Modjeski Funeral Home – Hixton, WI)
Sister Zora Mae "Zoe" Woelky November 26, 1936 - February 5, 2018 Charter Member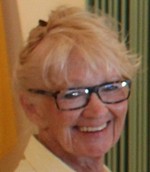 Zora "Zoe" Woelky, 81, a lifelong resident of Lake Geneva, WI, died Monday February 5, 2018 at her home. The former Zora Mae Hawver was born in Lake Geneva on November 26, 1936 the daughter of the late Donald and Virginia (Gould) Hawver. She was a graduate of Lake Geneva High School graduating in 1955. Following graduation from high school she attended Flight Attendant School.
   Zoe was a volunteer with the United States Peace Corps living in Liberia and Guatemala; she was 1 of 6 volunteers evacuated from Guatemala by the U.S. Government. She was a Vista Volunteer, volunteering in New Jersey with migrant workers picking blue berries. She was a volunteer with the American Red Cross; due to her ability to speak sign language she was dispatched to disaster areas to set up and coordinate setting up shelters in stricken areas. She was on the first plane in the air on 9/11 enroute to New York, following the attacks on the World Trade Center, to assist first responders and victims. She was a member of the Daughters of the Civil War in Delavan, WI and a member of the National Ski Patrol.
   Zoe is survived by: 2 children; Tonya (Andrew) Crowell of Baileys Harbor, WI and Donald "Donny" (Vicki Price) Woelky of Lake Geneva, 4 grandchildren; Shane Crowell, Amber Cumming, Kelsea Woelky, and Kaitland Woelky and 5 great-grandchildren; Carter, Bella, Jaxon, Logan and Colton.
  She was preceded in death by her parents, by Wilbert "Will" Woelky and by a son Vincent. (from her obituary which was prepared by the Derrick Funeral Home, Lake Geneva, WI)
(Webmaster: On a personal note, my husband and I ran into Zoe at a restaurant in Elkhorn Wisconsin quite often. We had many interesting conversations. I miss her and think of her fondly.)
Sister Virginia Seick March 11, 1933 - August 24, 2016
  Virginia "Gina" M Seick, beloved wife of the late Sylvester; loving mother of Mary (Paul) Zaander, Mark Seick, Margaret (Dick) DeBoer, Maureen O'Neill, and Michael Seick; loving grandmother of Francis and Ellen Zaander, Bridget, Colleen, and Shelia O'Neill, Ryan Blok, and Keaton DeBoer; loved sister of Donald (Alice) Joyce and Carol (James) Broderick; dear sister-in-law of Mary Woods; and cherished aunt and cousin of many.
  Gina was the archivist for her extended family, compiling films from her youth onward. She also enjoyed reading, bridge, knitting, genealogy and, most of all, visiting with her friends and family. (from her obituary which was prepared by the Nelson Funeral Homes and Crematory)
Sister Shirley Ann Grant June 21, 1942 - July 17, 2016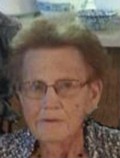 Shirley Ann Grant, 74, of Bloom City died Sunday, July 17, 2016 at her home. She was born on June 21, 1942, the daughter of Charlie and Bessie (Steinbrink) Grant in Hillsboro and grew up in Black Valley near Wilton on the family farm. Shirley went to the Black Valley School for 8 years before attending Wilton High School graduating in 1960. She worked at Northern Engraving in Sparta, Badger Ammunition Plant in Baraboo, and Exo Pack in Tomah retiring in 2008 after 34 years. On June 29, 1963 Shirley was united in marriage to Larry Lowery and to this union 4 children were born: Betty, Barbara, Penny and Peter. The family attended the United Methodist Church in Wilton. Shirley enjoyed going to movies, dancing, and doing genealogy. In 1994 Shirley moved to the Bloom City area with Ray Pliner. On December 23, 1964, she joined the Woman's Relief Corp in LaFarge. Shirley became a member of the Woman's Relief Corp in Richland Center in 2002 becoming President in Richland Center as well as Viroqua. In 2009 she became the Department President of Wisconsin and the National President of the Corps in 2012. Shirley became a member of the Bloom City United Methodist Church in 2012.
  Shirley is survived by her children: Betty (Don) Jefferies of Hillsboro, Barbara (Roy) Shelton of Foreston, MN, Penny (Dave) Feller of Waukesha, Peter (Linda) Lowery of Necedah; nine grandchildren: Cory Koopman, Erin Koopman, Gregory (Kate) Jefferies, Ryan (Jen) Jefferies, Grant Jefferies, JonaLee Feller, Jaden Lowery, Logan Lowery, and Paige Lowery; five great-grandchildren: Dustin Koopman Jr., Tyson Farley, Addison and Peyton Jefferies, Charlie Jefferies; one god-daughter: Marlene Bieri; one god-son: EJ Wallace; special niece Ruth Olson; nieces, nephews, many other relatives and friends.
   Shirley was preceded in death by her parents, two sisters Margarette Witcraft and Lucille Grant, three brothers Charles, Robert, and Junior, brother-in-law Ellsworth Witcraft, and grandson Dustin Koopman. (from her obituary which was prepared by the Pratt Funeral and Cremation Service of Richland Center)
Sister Terri Lyn Walker DeVoy September 27, 1965 - February 2, 2015 Charter Member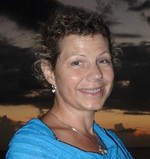 Terri L. Walker-DeVoy, 49, of Lake Geneva, WI died Monday, February 2, 2015 at home. She battled stage III invasive lobular breast cancer since December of 2008. Almost 4 years later, the cancer metastasized to the bones, which eventually spread to the brain, liver, and stomach. Terri was born on Sept. 27, 1965, the daughter of Robert A. and Gilberta L. (Hugg) Walker. She was the loving wife of Bruce DeVoy, married November 1, 1991, and the devoted mother to her sons, Jordan and Cody. Terri lived in Delavan, WI for 48 years, before relocating with her family to Lake Geneva in 2013.
   Terri graduated Delavan-Darien High School in 1984, received a Bachelors degree in Psychology from Upper Iowa University in 2006, and a Masters degree in Counseling from Lakeland College in 2008. Terri worked in education for 12 years, to include Substitute Teacher and Middle School Counselor for Lake Geneva Joint 1 School District, and most recently as a Tutoring and Testing Specialist for Blackhawk Technical College.
The spirit of giving always came naturally to Terri. She served as an Emergency Medical Technician for the Delavan Rescue Squad and a Mental Health Counselor for the American Red Cross. As a Charter Member, Terri served as Junior Vice-President for The Daughters of Union Veterans of the Civil War, Mary Cheseboro Lee Tent No. 23, and was a member of Walworth County Genealogical Society. Terri is remembered with love and respect as an outstanding woman of strength and resilience, passionately helping others in time of need. She provided a lifetime of love and dedication to her family and friends. Her cheerful spirit, endless compassion and quick wit brightened the lives of all who knew her.
   Terri is survived by her husband, Bruce DeVoy, and 2 sons Jordan DeVoy, of Lake Geneva, WI; and Cody DeVoy, of Lake Geneva, WI; and 2 sisters Peggy Chlebos of Monroe, MI; Jacqueline Miramontes of Lake Geneva, WI. She was preceded in death by her parents, Robert Walker and Gilberta (Hugg) Walker, grandparents; Charles "Art" Walker, Jessie (Williams) Walker, and Clifford Hugg, Marguerite (Rucker) Hugg.
(from her obituary which was prepared by the Derrick Funeral Home of Lake Geneva)
Sister Merrybell Jean Cooper Seeber July 20, 1926 - December 19, 2013 Charter Member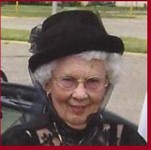 Merrybell Seeber, age 87 of Delavan, WI, passed away peacefully at her home with her family by her side on Thursday, December 19, 2013 resulting of Breast Cancer. She was born July 20, 1926, the daughter of Ernest and Violet Cooper. Merrybell was a 1945 graduate of Whitewater College High School. She was united in marriage to Robert Seeber on October 23, 1946. He preceded her in death on October 22, 1995. Merrybell was a member of the Delavan United Methodist Church; Walworth County Historical Society, Delavan Historical Society, and Whitewater Historical Society. She also belonged to the Union Maine Historical Society, Friends of Aram Public Library, American Legion Auxiliary, Charter member of Daughters of Union Veterans Tent 23, past member of Harvard Moose, 25 year member of R.S.V.P.-Volunteer Connections. Merrybell truly enjoyed volunteering, her biggest joy was her grandchildren and great-grandchildren.
   Merrybell is survived by her three sons, Robert (Sue), Kenneth, and Ronald (Kris), one daughter, Roberta (Gary) Wright, six grandchildren, William (Chris) Seeber, Michael Seeber, Rodney (Tammy) Wright, Rhonda Wright, Shawn Seeber, Stacy Seeber, seven great-grandchildren, Andrew, Brandon, Dakotah, Colton, Tyler, Corey, and Jermey, her sister, Margaret Legois, and her sisters-in-law, Donna Cloute and Ruth Seeber. She is further survived by several nieces and nephews, dancing companion Don Teske, and several dear pen pals. Merrybell was preceded in death by her husband, her sister and brother-in-law Marjery and John Love, her brother and sister-in-law, Donald and Shirley Cooper, and her brothers-in-law, Maynard Eide, Claude Legois, Raymond, Lawrence, and William (Bud) Seeber.
(from her obituary which was prepared by the Monroe Funeral Home of Delavan)
Sister Virginia Gould Hawver Williams August 25, 1915 - March 1, 2013 Charter Member
  Virginia R. Williams, 97, a lifelong resident of the Lake Geneva, died Friday March 1, 2013 at Aurora Lakeland Medical Center in Elkhorn, WI. The former Virginia Rae Gould was born in Delavan, WI on August 25, 1915 the daughter of the late Ara and Elena (Mohr) Gould. On April 22, 1936 in the United Methodist Church in Lake Geneva she was united in marriage to Donald E. Hawver; he preceded her in death on November 24, 1956.
   On September 24, 1960 in the United Methodist Church in Lake Geneva she married John C. Williams; he preceded her in death on January 17, 1983.
  She was a charter member of the Daughters of Union Veterans of the Civil War, 1861-1865, Mary Chesebro Lee, Detached Tent #23. She was an avid golfer and enjoyed knitting, crocheting, bird watching and playing bridge. She was an experienced traveler. However her happiest times were spent with her family.
   Virginia is survived by: a daughter Zora Mae "Zoe" Hawver-Woelky, 2 grandchildren; Tonya (Andrew) Crowell of Lake Geneva, WI and Donald Woelky also of Lake Geneva, 4 great-grandchildren; Shane Crowell, Amber Mae Crowell-Lazzaroni, Kaitland Rae Woelky and Kelsea Mae Woelky, 5 great-great grandchildren; Carter, Bella Mae, and Jaxson Lazzaroni and Logan and Colton Crowell, and a sister Gloria Quartana of Lake Geneva. She was preceded in death by a grandson Vince Woelky and 2 sisters; Maxine Pufahl and Vivian Dodge.
(from her obituary which was prepared by the Derrick Funeral Home of Lake Geneva)
Sister Gwendlyn Annette Robers Dwyer June 21, 1935 - February 6, 2013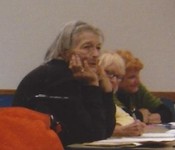 Gwen was the cousin of Pam Wanasek, Judy Manning, Zoe Woelky, Tonya Crowell, Amber Lazzaroni, Kaitland and Kelsey Woelky, and Ginny Williams.
   Gwen graduated from Lake Geneva High School in the class of 1953, and was employed at the Wisconsin Telephone Co. and Ameritech for 40 years, retiring in 1994.
   Gwen was installed as a member of the Daughters of Union Veterans of the Civil War, 1861-1865, Mary Chesebro Lee Detached Tent #23 on January 1, 2013. She was a member of the Springfield Union Cemetery Board and served as their secretary. She was also the secretary for the Walworth Co. Cemetery Board, a Girl Scout leader, 4H club leader, Neighborhood Watch chairwoman, CWA union steward, volunteered with Telacare, belonged to Telephone Pioneers, avid Packers fan and bird watcher.
  Surviving is a daughter Norma (Tom) McKinney, Spring Grove, IL., a son Richard (Terese) Dwyer of Trevor, WI. Grandchildren, Melanie Stone, Amanda McKinney Campbell, Joshua Whiteny Stone, and Matthew Scott McKinney. Great Grandchildren, Ethan & Owen Callahan. Sister, Billie Williams of Brandon, FL. Preceded in death by her parents and a daughter Roberta Stone.
(from her obituary which was prepared by the Steinke Funeral Home of Lake Geneva)